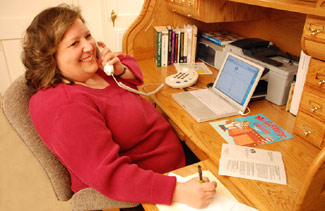 Vicki Polin / Dick Dowling
Commentary

Vicki Polin: Church hurts victims of all faiths

By Vicki Polin
Baltimore Examiner
March 3, 2008

BALTIMORE - I was totally shocked at (
Maryland Catholic Conference
Director)
Dick Dowling
's manipulation of words when he lied about
Del. Eric Bromwell
's bill (offering a window in civil statute of limitations for child sex abuse victims.) As a member of the Child Victims Voice of
Maryland Coalition
, I will say that not one trial lawyer has been involved in our coalition or advocated for this bill.

Those who have been advocating for the bill are survivors of sex crimes committed against them as children, and also their family members and friends. We are all seeking justice against those who perpetrate sexual offenses against our children.

It's both sad and sickening to say that this is just more evidence that Dowling's deceitful words are part of a concerted fearmongering effort by the Maryland Catholic Conference to mislead parishioners. The sad part is that by doing this, he is taking away the civil rights of all those who were victimized as children, not just Catholic survivors. It's important to keep in mind that just under 50 percent of all cases of child sexual abuse occur in the home and not the church, synagogue or mosque.

Dowling is an educated man who knows that raising the statute of limitations is a key deterrent to child sexual abuse. Sex offenders know full well that these archaic laws work in their favor because so many victims/survivors are not in the position to come forward until much later in their lives, usually in their late 40s, 50s or beyond. An example of this is the case of
Rabbi Ephraim Shapiro
. At the age of 64,
Murray Levin
finally came forward. This was 52 years after he was allegedly molested by his bar mitzvah teacher.

When
California
raised its statute of limitations, more than 300 new sexual predators were revealed, essentially ending their reign of terror and prey of children. Just as the archdiocese or many other religious organizations did for so many years, bad laws protect sex offenders and shield criminal offenses from justice.

We all need to remind Dowling that honesty and truth will always prevail.


Vicki Polin
is the founder and executive director of the
Awareness Center Inc.
(The
International Jewish Coalition
Against Sexual Abuse/Assault )