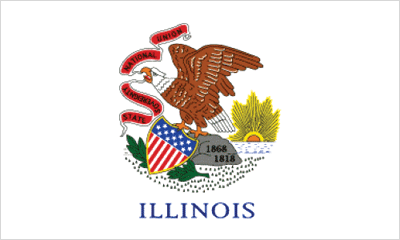 By Charles Sheehan
Chicago Tribune
July 3, 2006


When law enforcement agents entered a halfway house on the South Side last year, a man wearing a bathrobe stood up and began screaming, "I'm a murderer! I'm a murderer!"

This strange boast was prompted by his unwillingness to be mistaken for the convicted sex offenders who also lived in the home, said Cara Smith, policy director for the Illinois attorney general's office. The agents were doing a compliance check to make sure the sex offenders had provided valid addresses.

Few crimes carry the stigma of a sexual offense, which explains why a new law signed by Gov. Rod Blagojevich last week could trigger a rush by hundreds of felons seeking permission to get off the state's sex-offender list, prosecutors said.

The Child Murderer and Violent Offender Against Youth Registration Act creates a new registry for people convicted of non-sexual crimes against children. These include first-degree murder, aggravated kidnapping, kidnapping, aggravated unlawful restraint, unlawful restraint and forcible detention.

More than 350 people listed as sex offenders may be eligible for deletion from the state's sex-offender Web site, according to officials, who said it will be up to the state's attorney who prosecuted the case to have them removed if they apply.

It remains unclear how much of a burden it will be for prosecutors, who will have to approve transfers from the sex-offender list to the new violent-offender list, officials said.

The bulk of the cases likely will be in Cook County, according to the attorney general's office.

"I would imagine a substantial percentage of these individuals are going to want to be off the sex-offender list and on their own special list, if you will," said Shauna Boliker, chief of sex crimes for the Cook County state's attorney's office. "It's something we're going to have to take on a case-by-case-basis."

Blagojevich touted the registry as a progressive tactic that would raise awareness of offenders who have kidnapped or killed children.

Rep. John Fritchey (D-Chicago), who introduced the bill in November, said it would be more accurate to say that the state is righting a decade-old wrong.

In 1996, state law was amended to include a handful of non-sex crimes that put offenders on the sex-offender registry. Like the new law, it was intended to raise awareness of child killers and abductors, according to state officials.

The flaw in the law became apparent to Fritchey last year when he received a call from a woman living in his district who said her son was about to be paroled after a 14-year stint for murder.

Kerry Skora, now 34, was 19 when he was convicted of killing a 16-year-old boy.

When he was released from prison last month, Skora registered as a sex offender.

Both he and his mother feared that he would be ostracized more as a sex offender, Fritchey said.

"When you get a call like that, usually there's more to it, but I found out that in 1996 an amendment got tucked into legislation with no debate, and it didn't make sense," he said. "There is no sympathy out there for sex offenders, and politically they are an attractive target. But there needs to be a rational nexus between the laws we pass and the goals we want to achieve."

Anyone convicted of kidnapping, detaining or killing a child will still be required to register as a sex offender if a judge rules there was a sexual component to the crime.

Illinois State Police have been tasked with creating a form for convicted sex offenders who want to be removed from the list.

"We were seeking the least burdensome method as possible for the system," said Smith, of the attorney general's office. "The form that is being created ... will help because there will be the same questions, regardless of the county where it is filed."

So far, there have been no applications for removal from the list in Cook County, Boliker said.

"We need to go back through our records and be doubly sure that the crimes were not sexually motivated," she said. "We want to be sure ourselves, according to our records, that only eligible cases are approved."