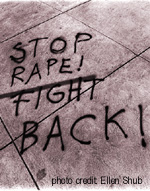 We all must STOP Cardinal Theodore E. McCarrick (of Washington, DC) and Cardinal William H. Keeler (of Baltimore) attempt at stopping the passage of HB 1147 and 1148.
It has been reported in the
Washington Post
that Cardinal Keeler approached rabbis in Baltimore to support the Catholic Church's opposition to these two bills.
"The archdioceses also have hired a prominent Annapolis lobbying firm, Schwartz & Metz, to supplement the efforts of the Maryland Catholic Conference, their regular lobbying arm."
Survivors of childhood sexual abuse NEED your support. Please write to the following Delegates and let your voice be heard!
Let them know you SUPPORT HB 1147 and 1148.
Please send a copy of your letters to:
vickipolin@theawarenesscenter.org
<>
JUDICIARY COMMITTEE


Appointed by House Speaker:
>

Joseph F.

Vallario

, Jr.,

Chair

(410) 841-3488, (301) 858-3488
JOSEPH F. VALLARIO, JR.
Democrat, District 27A, Calvert & Prince George's Counties
Lowe House Office Building, Room 121
84 College Ave.
Annapolis, MD 21401 - 1991
(410) 841-3488, (301) 858-3488
1-800-492-7122, ext. 3488 (toll free)
fax: (410) 841-3850, (301) 858-3850
5210 Auth Road
Suitland, MD 20746
(301) 423-8100

Samuel I. Rosenberg, Vice-Chair (410) 841-3297, (301) 858-3297
SAMUEL I. (SANDY) ROSENBERG
Democrat, District 41, Baltimore City
Lowe House Office Building, Room 121
84 College Ave.
Annapolis, MD 21401 - 1991
(410) 841-3297, (301) 858-3297
1-800-492-7122, ext. 3297 (toll free)
e-mail: samuel.rosenberg@house.state.md.us
fax: (410) 841-3179, (301) 858-3179
600 Wyndhurst Ave., Room 225
Baltimore, MD 21210
(410) 323-8600
fax: (410) 323-1130
CURTIS STOVALL (CURT) ANDERSON
Democrat, District 43, Baltimore City
Lowe House Office Building, Room 314
84 College Ave.
Annapolis, MD 21401 - 1991
(410) 841-3291, (301) 858-3291
1-800-492-7122, ext. 3291 (toll free)
e-mail: curt.anderson@house.state.md.us

Anthony G. Brown ANTHONY G. BROWN
Democrat, District 25, Prince George's County
Lowe House Office Building, Room 121
84 College Ave.
Annapolis, MD 21401 - 1991
(410) 841-3707, (301) 858-3707
1-800-492-7122, ext. 3707 (toll free)
e-mail: anthony.brown@house.state.md.us
fax: (410) 841-3850, (301) 858-3850
4640 Forbes Blvd., Suite 100
Lanham, MD 20706 - 4323
(301) 306-1222

Jill P. Carter JILL P. CARTER
Democrat, District 41, Baltimore City
Lowe House Office Building, Room 317
84 College Ave.
Annapolis, MD 21401 - 1991
(410) 841-3283, (301) 858-3283
1-800-492-7122, ext. 3283 (toll free)
e-mail: jill.carter@house.state.md.us
fax: (410) 841-3244, (301) 858-3244

Kathleen M. Dumais KATHLEEN M. DUMAIS
Democrat, District 15, Montgomery County
Lowe House Office Building, Room 226
84 College Ave.
Annapolis, MD 21401 - 1991
(410) 841-3052, (301) 858-3052
1-800-492-7122, ext. 3052 (toll free)
e-mail: kathleen.dumais@house.state.md.us
fax: (410) 841-3219, (301) 858-3219

Don Dwyer, Jr. DON DWYER, JR.
Republican, District 31, Anne Arundel County
House Office Building, Room 154
12 Bladen St.
Annapolis, MD 21401 - 1991
(410) 841-3047, (301) 858-3047
1-800-492-7122, ext. 3047 (toll free)
e-mail: don.dwyer@house.state.md.us
fax: (410) 841-3779, (301) 858-3779
P. O. Box 667
Glen Burnie, MD 21060 - 0667
(410) 768-0945

Ana Sol Gutierrez ANA SOL GUTIERREZ
Democrat, District 18, Montgomery County
Lowe House Office Building, Room 219
84 College Ave.
Annapolis, MD 21401 - 1991
(410) 841-3181, (301) 858-3181
1-800-492-7122, ext. 3181 (toll free)
e-mail: ana.gutierrez@house.state.md.us
fax: (410) 841-3232, (301) 858-3232

Darryl A. Kelley DARRYL A. KELLEY
Democrat, District 26, Prince George's County
Lowe House Office Building, Room 205
84 College Ave.
Annapolis, MD 21401 - 1991
(410) 841-3212, (301) 858-3212
1-800-492-7122, ext. 3212 (toll free)
e-mail: darryl.kelley@house.state.md.us
fax: (410) 841-3078, (301) 858-3078

Kevin Kelly KEVIN KELLY
Democrat, District 1B, Allegany County
Lowe House Office Building, Room 320
84 College Ave.
Annapolis, MD 21401 - 1991
(410) 841-3404, (301) 858-3404
1-800-492-7122, ext. 3404 (toll free)
fax: (410) 841-3484, (301) 858-3484
201 Washington St.
Cumberland, MD 21502 - 2826
(301) 777-9000
fax: (301) 724-7002

Susan C. Lee SUSAN C. LEE
Democrat, District 16, Montgomery County
Lowe House Office Building, Room 221C
84 College Ave.
Annapolis, MD 21401 - 1991
(410) 841-3019, (301) 858-3019
1-800-492-7122, ext. 3019 (toll free)
e-mail: susan.lee@house.state.md.us
fax: (410) 841-3026, (301) 858-3026

Wm. Daniel Mayer WM. DANIEL MAYER
Republican, District 28, Charles County
Lowe House Office Building, Room 216
84 College Ave.
Annapolis, MD 21401 - 1991
(410) 841-3247, (301) 858-3247
1-800-492-7122, ext. 3247 (toll free)
e-mail: daniel.mayer@house.state.md.us
fax: (410) 841-3256, (301) 858-3256

Susan K. McComas SUSAN K. McCOMAS
Republican, District 35B, Harford County
Lowe House Office Building, Room 326
84 College Ave.
Annapolis, MD 21401 - 1991
(410) 841-3289, (301) 858-3289
1-800-492-7122, ext. 3289 (toll free)
e-mail: susan.mccomas@house.state.md.us
fax: (410) 841-3202, (301) 858-3202

Herbert H. McMillan HERBERT H. McMILLAN
Republican, District 30, Anne Arundel County
House Office Building, Room 152
12 Bladen St.
Annapolis, MD 21401 - 1991
(410) 841-3439, (301) 858-3439
1-800-492-7122, ext. 3439 (toll free)
e-mail: herb.mcmillan@house.state.md.us
fax: (410) 841-3256, (301) 858-3256

Pauline H. Menes PAULINE H. MENES
Democrat, District 21, Anne Arundel & Prince George's Counties
Lowe House Office Building, Room 210
84 College Ave.
Annapolis, MD 21401 - 1991
(410) 841-3114, (301) 858-3114
1-800-492-7122, ext. 3114 (toll free)
e-mail: pauline.menes@house.state.md.us
fax: (410) 841-3116, (301) 858-3116
3517 Marlbrough Way
College Park, MD 20740 - 3925
(301) 935-6270

Carol S. Petzold CAROL STOKER PETZOLD
Democrat, District 19, Montgomery County
Lowe House Office Building, Room 222
84 College Ave.
Annapolis, MD 21401 - 1991
(410) 841-3001, (301) 858-3001
1-800-492-7122, ext. 3001 (toll free)
e-mail: carol.petzold@house.state.md.us
fax: (410) 841-3009, (301) 858-3009
14113 Chadwick Lane
Rockville, MD 20853 - 2103
(301) 871-7413
fax: (301) 871-1373

Neil F. Quinter NEIL F. QUINTER
Democrat, District 13, Howard County
Lowe House Office Building, Room 206
84 College Ave.
Annapolis, MD 21401 - 1991
(410) 841-3246, (301) 858-3246
1-800-492-7122, ext. 3246 (toll free)
e-mail: neil.quinter@house.state.md.us
fax: (410) 841-3986, (301) 858-3986

Christopher B. Shank CHRISTOPHER B. SHANK
Republican, District 2B, Washington County
Lowe House Office Building, Room 321
84 College Ave.
Annapolis, MD 21401 - 1991
(410) 841-3447, (301) 858-3447
1-800-492-7122, ext. 3447 (toll free)
e-mail: christopher.shank@house.state.md.us
fax: (410) 841-3818, (301) 858-3818
8305 Old National Pike
Boonsboro, MD 21713
(301) 432-6200
fax: (301) 432-8703

Tanya Thornton Shewell TANYA THORNTON SHEWELL
Republican, District 5A, Carroll County
Lowe House Office Building, Room 322
84 College Ave.
Annapolis, MD 21401 - 1991
(410) 841-3371, (301) 858-3371
1-800-492-7122, ext. 3371 (toll free)
e-mail: tanya.shewell@house.state.md.us
fax: (410) 841-3315, (301) 858-3315

Luiz R. S. Simmons LUIZ R. S. SIMMONS
Democrat, District 17, Montgomery County
Lowe House Office Building, Room 225
84 College Ave.
Annapolis, MD 21401 - 1991
(410) 841-3037, (301) 858-3037
1-800-492-7122, ext. 3037 (toll free)
e-mail: luiz.simmons@house.state.md.us
fax: (410) 841-3003, (301) 858-3003

Michael D. Smigiel, Sr. MICHAEL D. SMIGIEL, SR.
Republican, District 36, Caroline, Cecil, Kent & Queen Anne's Counties
Lowe House Office Building, Room 217
84 College Ave.
Annapolis, MD 21401 - 1991
(410) 841-3555, (301) 858-3555
1-800-492-7122, ext. 3555 (toll free)
e-mail: michael.smigiel@house.state.md.us
fax: (410) 841-3434, (301) 858-3434

Theodore J. Sophocleus THEODORE J. SOPHOCLEUS
Democrat, District 32, Anne Arundel County
House Office Building, Room 162
12 Bladen St.
Annapolis, MD 21401-1991
(410) 841-3233, (301) 858-3233
1-800-492-7122, ext. 3233 (toll free)
e-mail: ted.sophocleus@house.state.md.us
fax: (410) 841-3235, (301) 858-3235

Robert A. Zirkin ROBERT A. (BOBBY) ZIRKIN
Democrat, District 11, Baltimore County
Lowe House Office Building, Room 304A
84 College Ave.
Annapolis, MD 21401 - 1991
(410) 841-3342, (301) 858-3342
1-800-492-7122, ext. 3342 (toll free)
e-mail: bobby.zirkin@house.state.md.us
fax: (410) 841-3379, (301) 858-3379