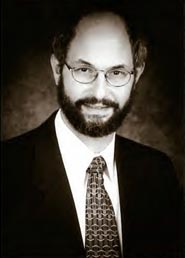 Rabbi Aron Tendler / Rabbi Mordecai Tendler
Rumors have it that something is brewing in Los Angeles with the case against
Mordecai's
brother
Aron
.
Because there is more then one Rabbi Aron Tendler, I want to be as specific as possible. We are discussing Aron Tendler of Los Angles. His father is Moshe Tendler. There has
NEVER
been any allegations made against anyone else who has the name of Rabbi Aron Tendler.
Anyone who knows anything about sex offenders would start to wonder if the allegations are true about both Tendler's being sexual predators -- what happened in their childhood to create this sort of abusive behavior?
According to research, the majority of those who are convicted sex offenders have childhood histories of being abused during their youth. If the allegations are true about both brothers, then who abused them as boys?
According to
Luke Ford
:
There are allegations that Aron Tendler (of Los Angeles) sexually molested some teenage girls. Many of whom were under his rabbinic authority (either at YULA, NCSY or elsewhere).

The stories about Aron's behavior have gone on for years. Every major Orthodox rabbi knows about the complaints against Rabbi Aron Tendler, including Rabbi Best, Rabbi Nahum Sauer, Rabbi Fassman, Rabbi Avraham Union, yet Rabbi Aron Tendler maintains his pulpit.

Now women in their 30s (and some younger) who say they were molested by rabbi Tendler in their teens are coming forward.


No civil lawsuit has been filed against Aron Tendler in this matter (due to its nature, the women who say that Rabbi Aron Tendler molested them don't want to go public as most of them have familes of their own, and communities tend to rally around their leaders and stigmatize those who accuse the leaders of sexual misconduct).

Aron is popular with his peers who are loathe to discipline him. Aron is a "nice guy." He's "humble."
According to Ford, there was a connection between Rabbi Aron Tendler and Rabbi Matis Weinberg.

Rabbi Mattis Weinberg, who founded Yeshivat Kerem in Santa Clara in the mid-1970s, counts as some of his strongest supporters — and detractors — former Kerem students and faculty members who now live in Los Angeles.

Kerem, which existed for seven years, employed some well-known rabbis in Los Angeles, including Rabbi Aron Tendler of Shaarei Tzedek Congregation; Rabbi Daniel Lapin, formerly of the Pacific Jewish Center in Venice.
Rabbi Aron Tendler's Educational Background
1976 - Smicha - Rabbi Moshe Feinstein
1976 - BS Political Science, Johns Hopkins University (Baltimore, MD)
1976 - BA Talmudic Law - Ner israel Rabbinical College (Baltimore, MD)
1986 - MA Guidance and Counseling

Other Ner Israel Rabbinical College Graduates Worth Mentioning Include: