A photo of
Rabbi David Kaye
with two other Rabbinical Sexual Predators -
Rabbi Jerrold Levy
(of Boca Raton, Florida. Pleaded guilty in August, 2001 to two counts of soliciting sex through the Internet and two counts of child pornography. He was sentenced to six years in prison)
and
Rabbi Israel Kestenbaum
(of Highland Park, NJ. Sentenced to five years of probation and counseling in a cyber-proposition case. received the after he had pleaded guilty to trying to arrange a sexual tryst over the Internet with a police officer posing as a 13-year-old girl named "Katie." The judge explained that he did not sentence Kestenbaum to jail because the rabbi's wife has cancer. The National Association of Jewish Chaplains expelled Kestenbaum for violating ethics rules.)
(Back row, L to R) Rabbi Israel Kestenbaum, Rabbi Sanford Akselrad, Rabbi Abraham Morduchowitz, Rabbi Michael Davis, Rabbi Moshe Morduchowitz, Rabbi Bennett Rackman, Rabbi Raphael Ostrovski, Rabbi Gerrold Levy; (Front Row, L to R) Rabbi Feivel Wagner, Rabbi Carl Perkins, Rabbi Bonita E. Taylor, Rabbi David Kaye, Rabbi Mychal Springer, Rabbi David Nelson.


2) Part of the photo of himself,
Rabbi David Kaye
sent to what he believed was a 13 year old boy. Also a transcript of their online conversation.
Caution this is NOT recommended reading
. It is very graphic and truly repugnant.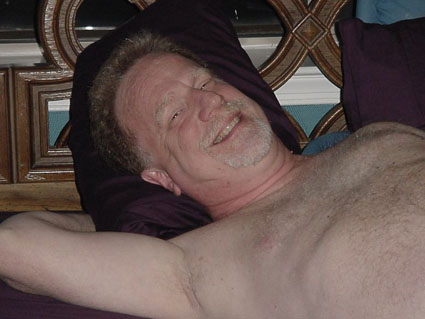 http://www.perverted-justice.com/?archive=REDBD
3) Panim statement
http://www.panim.org/statement.htm
November 2, 2005.On October 31, 2005, Rabbi David Kaye, former PANIM Vice President for Program , informed me of certain personal conduct that took place outside of our organization, that may soon be aired as part of a larger news story on national television. He immediately tendered his resignation, which I accepted.We currently are undertaking an internal inquiry to be certain that there has been no similar misconduct at PANIM, in any way. At this point, there have been no allegations of, nor any evidence of, any improprieties involving PANIM programs or participants and Rabbi Kaye or any other staff member. Furthermore, no complaints have ever been lodged against Rabbi Kaye or any other staff member by students, visiting faculty, parents or fellow staff members.The trust which parents and schools place in us to care for their teenagers imposes a heavy responsibility on PANIM. PANIM maintains a zero tolerance policy for any inappropriate activity or behavior involving our faculty, staff or participants. That policy and our rigid enforcement of it, have served to protect our students from unfortunate incidents that have taken place in other institutions serving young people.Our primary responsibility is the well being of our participants and the integrity of our program. For 18 years PANIM has had a stellar reputation for providing transformative educations programs for Jewish youth focused on Jewish values and social responsibility. Our faculty and staff remain committed to training the next generation of Jewish leadership and to ensuring the well being of our participants.