It Sickens Me - Today at "Jewish Speed Learning"
The following is from Liya Erela
:
---------------------------------------------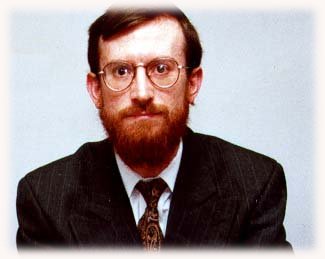 Today I was at an event called
"Jewish Speed Learning"
, which was sponsored by the
Center for Jewish Education
and the
JCC
of Baltimore, MD.
I was outraged to see that these two organization would invite
Rabbi Yaakov Menken
to be one of their presenters.
I hope the only reason he was invited had to do with the fact they were not aware that they put unsuspecting women at risk of harm.
It's obvious that none of the rabbis who are very familiar with the allegations against this man were more interested in protecting their friend, then they were of protecting non-observant women.
You have to realize that Menken does have some very good friends and influential buddies that he daven's with at the Glenn Avenue Shul. I guess it doesn't matter to his friends that Rabbi Yaakov Menken confessed to HaRav Kaminsky "that he didn't sexual assault his victim"; yet he did confessed to having sexual relations with her.
I guess it doesn't matter to the rabbunim of Baltimore that Menken is married and has children? I'm sure they will tell you that Menken is a master doing Kiruv work (Jewish outreach). You can see that at his
website
. Why should anyone be concerned. Remember Menken said "the entire affair was the victims fault".
I have a problem with this kind of thinking. Don't forget that Rabbi Yaakov Menken is an orthodox rabbi. I guess he is exempt from halacha? I guess it's ok for him to have sex with a woman other then his wife? I guess it's ok for him to be having sexual relations with women he is doing kiruv work with too?


If you agree with the way I see things please contact
Rivkah Lambert Alder
who was the contact person for the pro
gram. Please make sure she is aware of the danger she placed women in.
Center for Jewish Education
at 410-735-5010.