The following is from Liya Erela
:
---------------------------------------------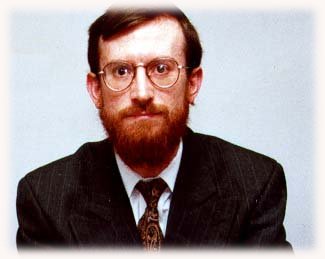 I went to an annual event held in Baltimore today called The Jewish Expo. I was having a great time going from booth to booth, seeing what's new and saying hello to old friends.
I turned a corner and could not believe what I saw. A booth for Torah.org, with alleged sex offender
Rabbi Yaakov Menken
chatting with a young woman about his organization. Behind the booth with Menken was a tall, young man, a child who looked like he was twelve or thirteen, and also a young, beautiful woman who looked like she was in here early twenties. I hate to admit thinking this, but I wondered if this young woman was part of Menken's harem? I was sickened by the site, and just wanted to get away. I have a teenage daughter who was with me, and I didn't want her near the man.
I turned to walk away and I saw
Vicki Polin
chatting with
Phil Jacobs
(editor of the Baltimore Jewish Times) and another woman right in front of Menken's table. I was outraged. Why was Vicki just standing there? My hope was that she was talking to Jacobs about Menken, they were all smiling and laughing.
Why wasn't Vicki demanding that the expo take action and protect unsuspecting women and children? I want an investigation to find out who runs this expo, and I want to know if they know of the serious accusations that were made against
Rabbi Yaakov Menken
, and if they did, why did they decide to put innocent young women at risk of loosing their innocence?
According to
The Awareness Center's web page
:
Serious allegations have been made against Rabbi Yaakov Menken which include sexual harassment, rabbinical sexual misconduct and sexual assault. Menken's alleged modus operandi (M.O.) is of becoming a father figure to vulnerable young women and eventually allegedly sexually assaulting them. If you or someone you know has had similar experiences, please contact your local rape crisis center and or The Awareness Center.